It took awhile, but Chamillionaire's WestCoast remix to "ridin dirty" has finally dropped, featuring none other than Dj Quik and The Game.
Cvrle from DubCnn (thanks!) went ahead and mixed in the freestyle from the next WestCoast Superstar, Crooked I, to make this thing unbelievable.
Check it out
via dubcnn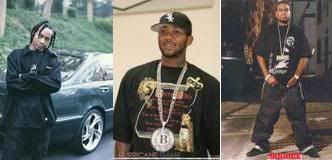 Quick sidenote...who remembers when Loon dropped the regional remixes for his song "how u want that" ? At least Bad Boy tweaked the beat up a bit for those...then again, what would Ridin' Dirty be without the harmony and beat?