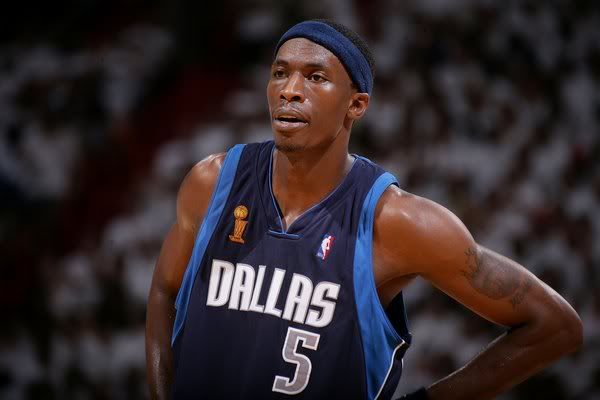 What a turn of events. 0-2 to 3-2 in the blink of an eye. I still don't feel that confident in Miami's chances, but we'll see if they come out with a killer extinct tonight (something I feel they've been lacking). I would love to see my man GP get a ring and Shaq and Riley get another (although something about Antoine Walker getting one irks me).
Regardless, here is a little blurb posted on the Dallas Morning News Blog via DimeMag regarding the Howard/Avery/Ref timeout debacle....
"A Poem of Disappointment for Howard."
Your vigor and speed prove skill indeed
clutch shots in the hole add grandeur.
Stealthily placed, your shots make hearts race,
explosive runs leave but a blur.
But with just :56, your mind was a mix,
Concentration a must for F.T's
A miss brought us down, but the second a frown
And the call for T.O. bore unease.
Two games ago, I shopped for J. Ho
on a jersey to capture my merry
But Game 5 has wrought tears, and now I do fear
That I should have bought one with J. Terry.