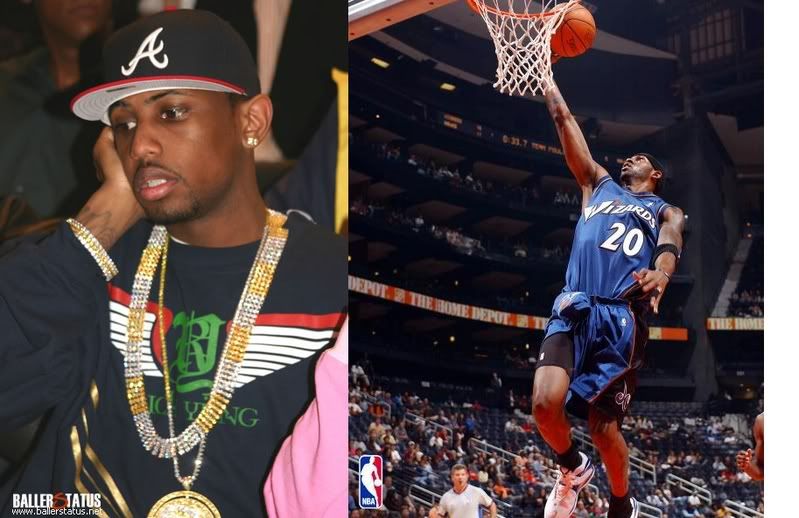 DimeMag did a nice lil article comparig different rappers to the NBA counterpart... Pretty good analysis
Check it out
here
...
a couple excerpts:
J.R. Smith and The Game
These two 6-6, attitude-filled stars are both blessed with mad talent. We knew that when they both stepped on the scene. However, due to both guys having strife with their respective front offices, maybe a change of scenery (Game leaving G-Unit; J.R. leaving the Hornets) will help take their careers to the next level.
Larry Hughes and Fabolous
These guys came into the game early and have matured into solid performers. With a laid-back swagger many wonder if Hughes and Fab have the heart to do what they do consistently. They haven't let us down yet.